THOUSANDS of games on your HDTV
Play thousands of retro games on your HDTV with our Ultimate Edition retro console.

Plug 'n' play
Just plug in the HDMI and power cables and away you go.

easy to use
Our user friendly interface is a doddle to use.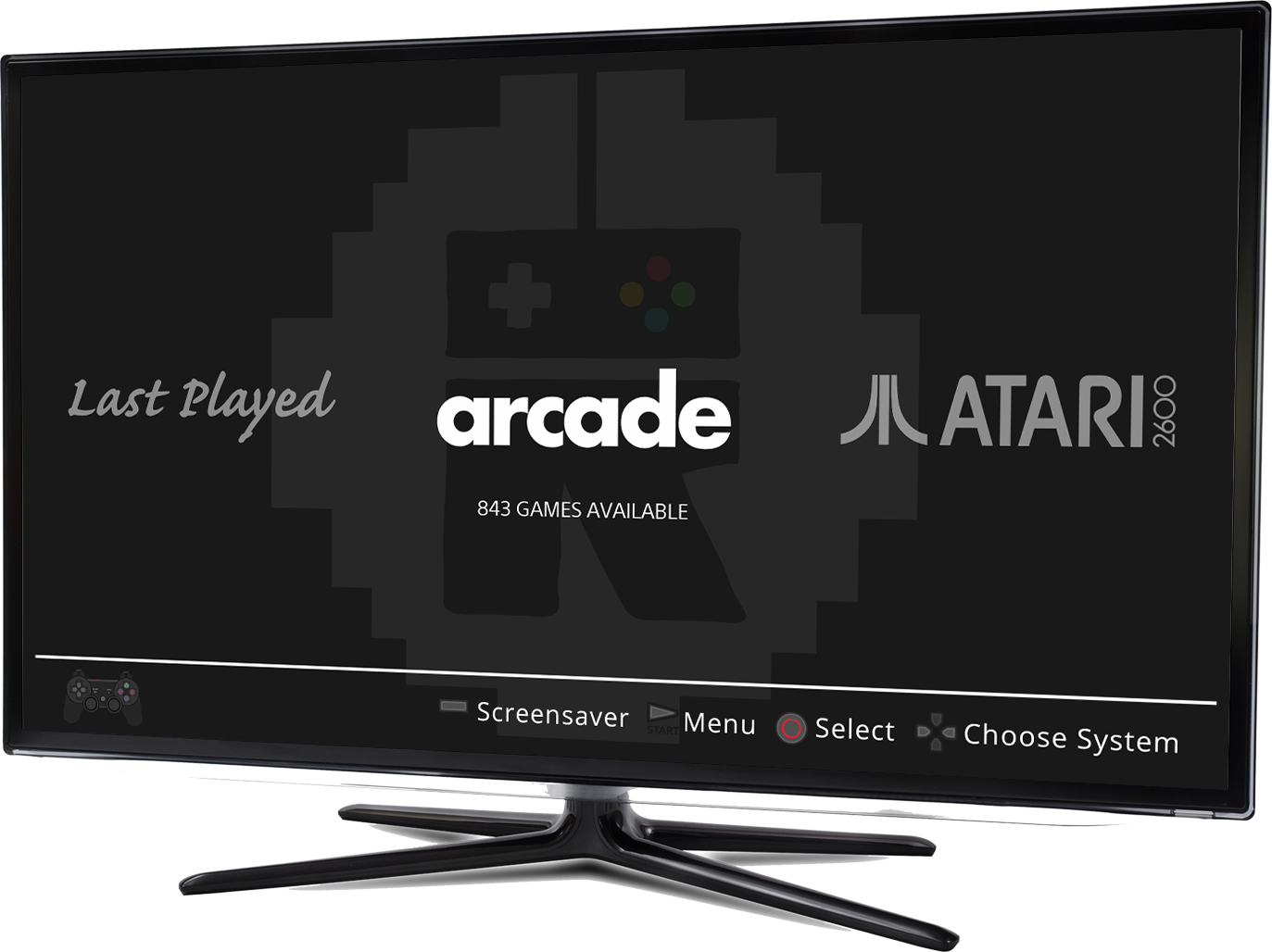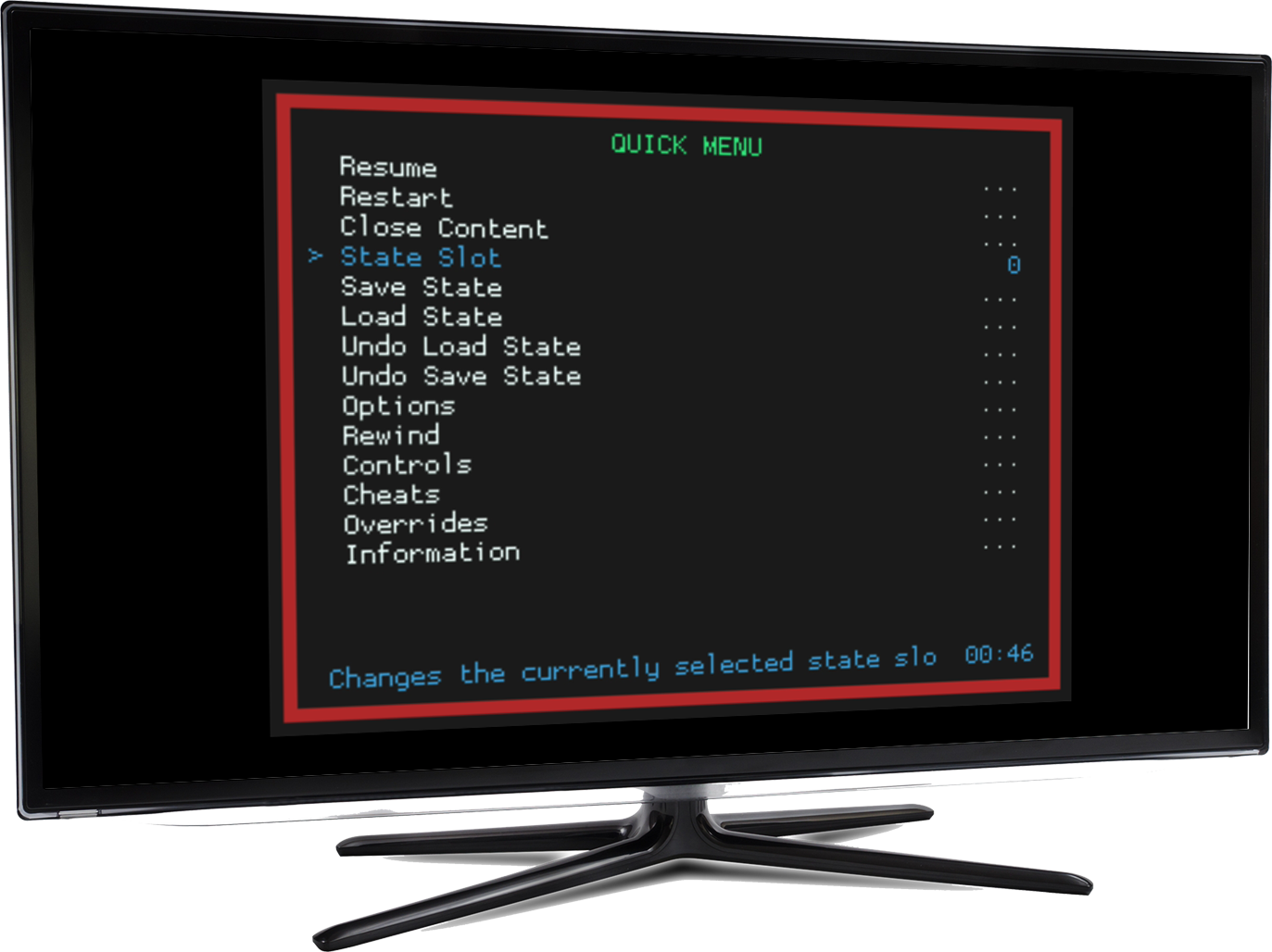 Save your progress
Enjoy games like never before with the ability to save state at any point rather than searching for that illusive checkpoint.

Auto save/load
Auto save upon quit and auto reload the save when you play the game again.

10 slots per game
Save up to 10 slots per game using button combinations on your controller or via the UI.
Over 7,000 games on 21 systems
We have a massive library of games from Atari and NES to CD based-systems like Sega CD and PlayStation 1.





















Need more systems? See our other consoles.

Up to 4 players
Play with all the family with up to 4 players on supported games and systems.

Excellent Support
We pride ourselves on support, check our 5 star reviews on TrustPilot.

Quality Controllers
2 wireless PS3-style controllers are included as standard.

Professional Manual
Our professional printed manual offers help and also game ideas for each system.

Free UK Delivery
Free UK delivery as standard, including text/e-mail alerts.
Retrocade Console Ultimate Edition
Reach for the ultimate.
Everything required to start enjoying thousands of games, just plug in the supplied power cable, HDMI cable and controller and away you go. Our ultimate edition includes everything from our base console package and standard edition as well as large CD-based games like Sega CD, TurboGrafx CD and PlayStation 1.
What is included in the package?
Retrocade Ultimate Console
8000+ Games (See comparison)
2x wireless rechargeable PS3-style controllers
Power cable
HDMI cable
Max Players: 4
Frequently Asked Questions
What systems are included?
The following systems are included in our Retrocade Ultimate Edition:
Atari 2600 (545)
Atari 7800 (58)
Atari Lynx (72)
Sega Game Gear (380)
Nintendo Game Boy (661)
Nintendo Game Boy Colour (616)
Sega Master System (319)
Sega Mega Drive (971)
Nintendo Entertainment System (1247)
PC Engine (284)
Sega SG-1000 (81)
Nintendo SNES (1044)
MAME Arcade (843)
Capcom Play System (70)
Nintendo Game Boy Advance (885)
NeoGeo (139)
NeoGeo Pocket Colour (96)
Sega 32X (36)
Sega Mega CD (11)
Sony Playstation (46) 
Turbo Grafx CD (7)
You can see the games by visiting our Games List and clicking on each system.
What is included with the system?
We include everything you need to get your game on!
Included is a 2m HDMI cable, power supply and 2 rechargeable wireless PS3-style controllers.
What accessories are supported?
The Ultimate Edition supports our Wired SNES controllers, Arcade Fight Stick and our wireless PS3-style controllers.
If our PS3-style controllers are bought separately, you'll need to pair to your console, but it's easy to do – we'll walk you through it!
Does this come with any support or warranty?
Of course! We offer at least 12 months support and warranty. See our fantastic reviews on TrustPilot.